House of Fear is a scary escape room type of game. If you are a fan of getting scared, check out this title at VR arcades that has the VR experiences by ARVI. Check out our review of the game below.
You are in an abandoned house and need to find a way out. Follow the red arrows to find items to unlock other stuff and also to refer to these paper on the floor for clues to solve puzzles.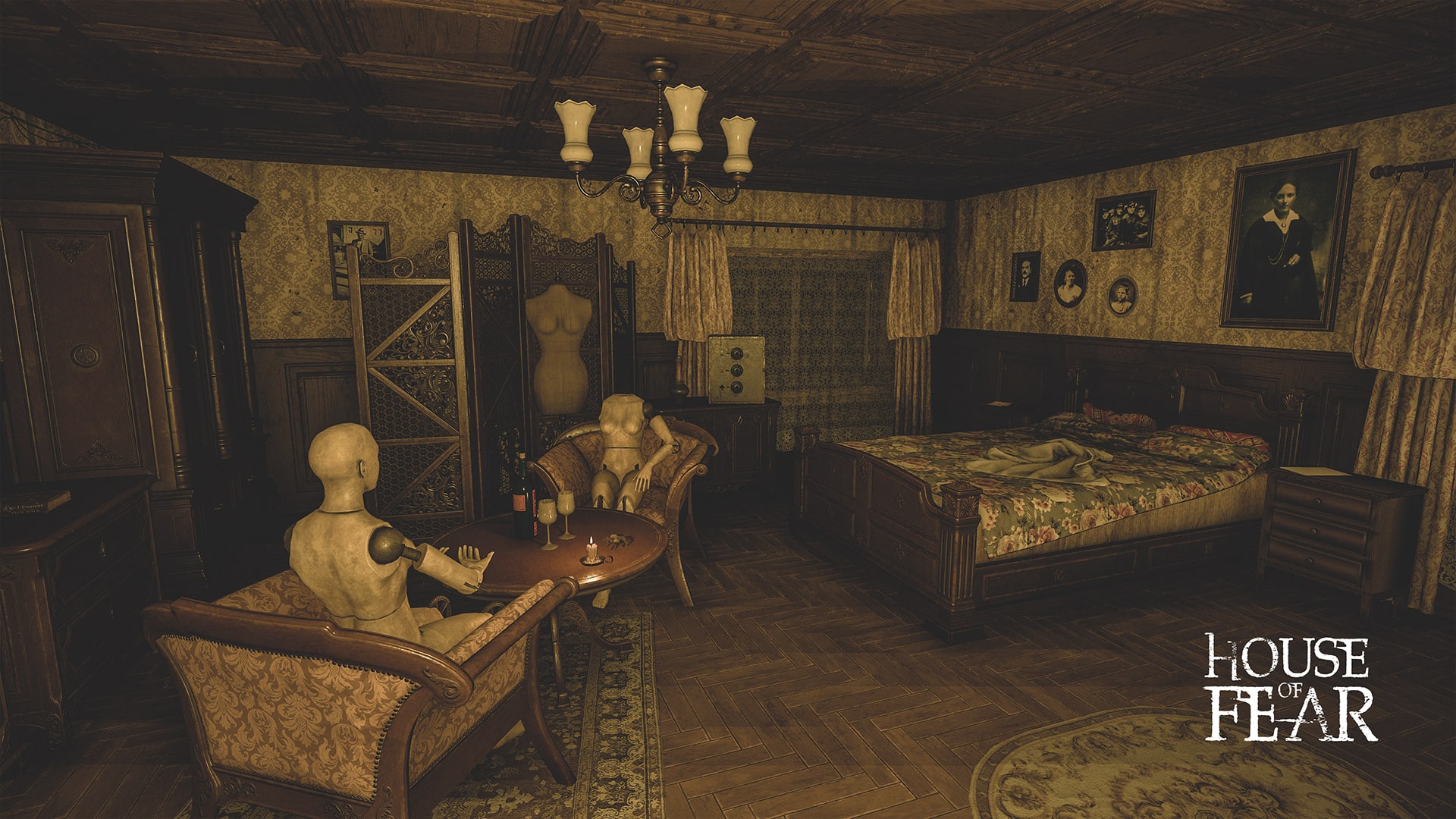 The graphics in this game are polished and also designed to scare you, with dark lighting, creepy mannequins, a terrifying man with a chainsaw chasing you and other horrors.
The sounds, which in my opinion is one of the most important part of a horror game definitely will make your heart jump multiple throughout the experience.
There are some stuff that we feel can be better:
1) Snap turn so players don't have to turn physically
2) What buttons to use for interactions is not explained
3) Some interaction design like opening cupboard, turning safe can be improved.
4) Hints! What is an escape room if there are no option for hints? Maybe the time will be reduced if the players use a hint.
5) More narrative elements.
With a 50 minutes limit for the experience, we feel that it can be a great experience for someone to feel horror and gut wrenching moments at a VR arcade. For arcades, looking to get this title, check out https://vr.arvilab.com/